Welcome to the J. Robinson Coaching Academy, which is a collective of educational programs hosted by J. Robinson Signature Events and J. Robinson Enterprises. It is our goal to provide content that will be beneficial to business owners of ALL industries. The program will also include specialized programs for those in the wedding and events industry. We are so excited about the opportunity to welcome you into our learning community!
Who is our ideal student?
The person who has a vision for their business but unsure of how to reach the goal line
The person who has no idea how to boost their business services and visual presence

The person who is intentional about making meaningful client connections

New wedding and event professional breaking into the industry and looking to go beyond the surface level education

Students who prefer to learn at their own pace but still have instructor engagement and guidance
So that our student aren't overwhelmed with information, we have developed various tracks to walk you through the different phases of educational focus.
All of our courses include instructor-guided lectures and easy-to-follow worksheets.


**Note that signing up for our school will add students to our user's list, but students will still need to
enroll in specific courses and coaching products of their choice to access your content.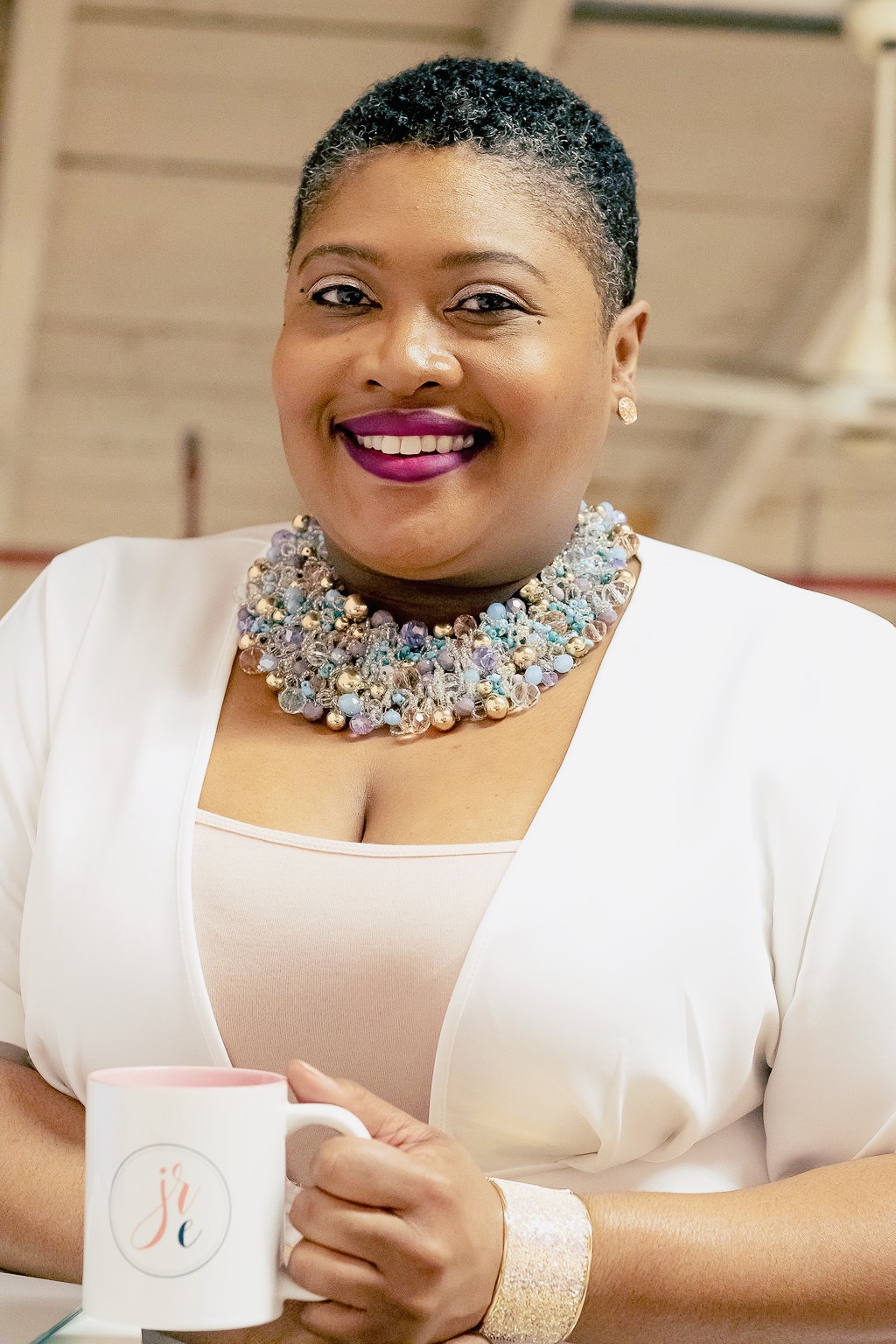 Meet Jessica
Jessica A. Robinson, Master Wedding Planner and owner of J. Robinson Signature Events began her career in the special events industry in 1995 and has serviced clients throughout the DC Metro Area since that time. She is an active member of both the Association of Bridal Consultants and the National Society for Black Wedding & Event Professionals, where she serves on committees and takes part in leadership teams within those organizations. She has received several designations and acknowledgments for her dedication to the ABC MD/DC Chapter and is also a notable award-winning event designer.
On her 40th birthday, she launched her second business, J. Robinson Enterprises, which assists aspiring, new, or established business owners with creating and elevating their brand in any industry. Some of those services include general consulting, brand conception, website site, and logo design.
Through J. Robinson Coaching Academy, she offers online courses and one-on-one mentoring for all entrepreneurs looking to take their business to the next level!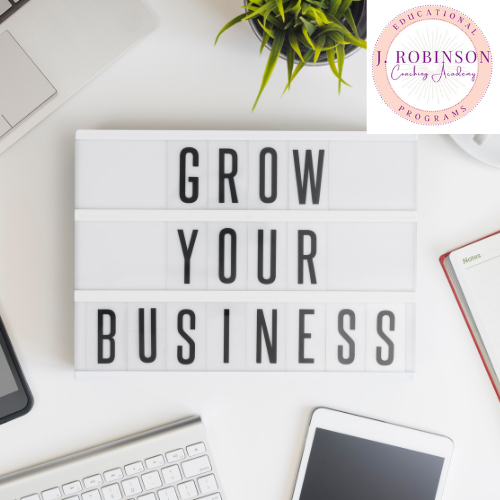 Our general business courses are designed with all new or existing business owners in mind! No matter what stage of the process you find yourself in, we have something for you that will enhance how you see your business in the future! Sky's the limit!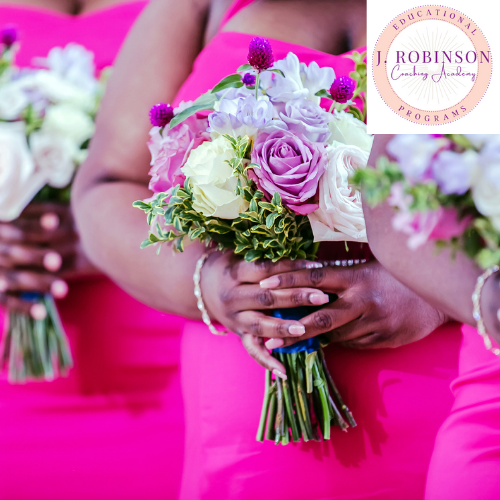 With over 25 years of event & wedding planning experience, Jessica is a proven industry professional who holds 1 of 57 Master Wedding Planner in the world! She has maintained her planning and event design business through some of the most difficult circumstances and can prepare you for the same!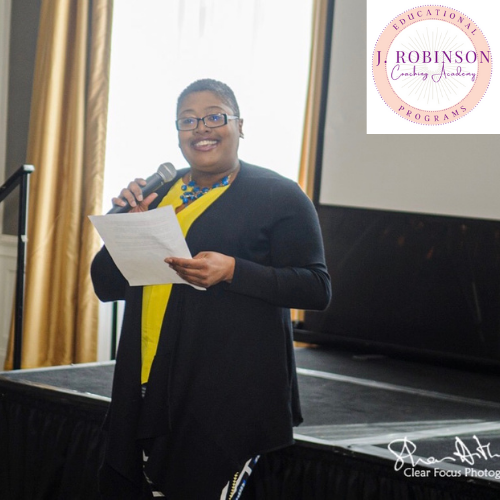 As a mentor and coach of many years and former adjunct community college professor, Jessica is experienced in connecting with students to position them for success! She is understanding of everyone's journey, but she pulls no punches in pushing students if THEY are willing to do the work!
Student Success Review!
"Through this mentoring program, I learned how to legally organize my business and also build a brand that would help me connect with my target audience. I was able to not only step out and do my events with confidence but to also take my business to another level. Thank you J. Robinson Enterprises!"
- Nichole Wright of Wright Touch Events
Course Structure
Our self-paced education center will feature multiple learning levels to assist all entrepreneurs with elevating their business no matter what industry.  Whether your business is new or already legally established, we have something for you!  Developed using a track system, our school allows students to advance through the various phases of their business lifecycle.  We closely relate our tracks to building a home.  Here's what we mean:
TRACK 1 is the PREP phase of building this home.  This track is a single course bundle that features seven individual topics all in one!  We will walk through how to brainstorm or envision the brand you intend to build. 
TRACK 2 is the EXTERIOR FRAMEWORK phase of the home.  Here is where we build the framework for this powerhouse. Topics for this track include Legal Organization, Finance & Bookkeeping Basics, Branding & Media Building, Marketing Your Services, and Attracting Your Target Client.  
TRACK 3 is the INTERIOR FINISHES phase of the home.  In this track, we will put the finishing touches on your building. Introducing you to more advanced level courses to include Project Management & Systems. Building & Evaluating Your Client's Experience, Financial Planning & Exit Strategy, Relationships & Networking for Your Benefit, and Monetizing Your Knowledge.
Our WEDDINGS & EVENTS track is a series of courses designed specifically for those in the special events & wedding industry.  Those who are planners or event designers will significantly benefit from this track.  We have even included one course that is a staff training manual created to effectively onboard your event day staff with ease.
To add even more value to our reasonably priced courses, we also offer bundle rates for tracks 1 - 3, a MAX bundle for tracks 2 & 3 combined, and a SUPER bundle for Track 1 - 3! Our wedding & event track courses also have a bundle offer that you don't want to miss.
Wait, there's more! Once students have completed a minimum of tracks 1 and 2, they will receive access to our exclusive Facebook group! What's in the group? VIP promo codes towards future purchases, live events with guest speakers who can add even MORE value to your business, and more to come! 
Our track one course is estimated to roll out on or before March 22nd. We are working hard to begin releasing track two and three courses between April - June 2021. We also plan to make one of the wedding & event courses available in conjunction with the general business course rollouts. Our goal is to allow students on both paths to receive content in a timely matter. Our team is committed to bringing you the best educational content possible and we look forward to growing and improving in the years to come.
Be sure to check back in with us as we continue to add additional course content!
ONE ON ONE COACHING SESSIONS
Are you taking our classes but want personalized help specifically for your business? 
or
Maybe you haven't purchased our courses yet, but want some advice before starting your business? 
No matter where you are in the process, our one-on-one coaching sessions are created with you in mind! 
Connect directly with Jessica A. Robinson to get guidance on how to structure and grow your business!
WEDDING & EVENT COURSES
This series of courses are specifically designed for those in the events & wedding
industry looking to grow their business niche.